The UK Tory government is debating whether or not to keep their pledge to increase social security benefits in line with inflation – or to impose a cut in the real value of social security by only making a smaller increase linked to earnings. People on social security have already suffered years of real-terms social security benefit cuts. And, like everyone, claimants now face soaring food and energy costs. Inflation is at approximately 10%.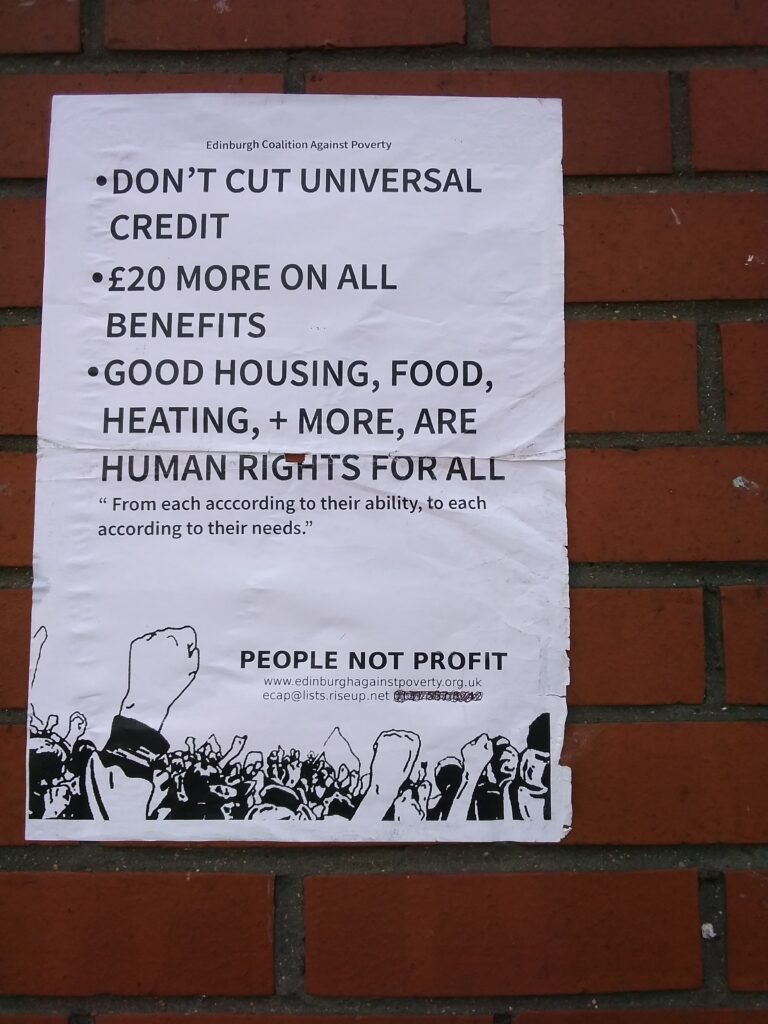 When the government took away the £20 pandemic increase in Universal Credit, claimants and anti poverty groups demanded the restoration of the £20 cut – and £20 more on all benefits. People struggling to survive on social security now desperately need at least such an increase. This of course includes many in low paid jobs.
While the government threaten to cut the incomes of the poorest, Britain's rich are enjoying a "wealth boom." Inequality is soaring. The Resolution Foundation reported in August: "Levels of wealth inequality in the UK have remained high but steady since the 1980s. But, thanks to a multi-decade wealth boom, the UK's wealth gaps are now the highest on record. The UK is second only to the US when it comes to wealth gaps in advanced economies."
This is class war. We need to organise and take action. The current wave of strikes shows that more and more workers realise the need to act. We need to give solidarity and aim to widen the struggle. As one of our ECAP posters proclaims "Unemployed, Migrants, Workers, Disabled – stronger together".
==
Articles on the threatened cuts to social security
https://www.theguardian.com/society/2022/sep/30/failure-to-raise-benefits-would-be-hostile-and-harmful-truss-is-warned
https://www.theguardian.com/politics/2022/sep/30/universal-credit-cut-real-terms-families-despair
Below – ECAP stall at Leith Jobcentre on 7 October – join the fightback, join the regular ECAP jobcentre stalls – contact ecapmail@gmail.com for dates and more info